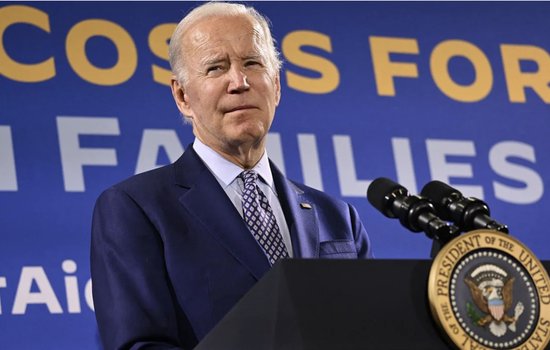 Finance
Biden's Student Loan Forgiveness Initiatives: A Comprehensive Overview
In recent developments, despite the Supreme Court's rejection of President Joe Biden's flagship student loan forgiveness program, his administration has successfully canceled more than $48 billion in student loan debt through various existing federal programs. These programs are tailored to specific categories of borrowers, including public-sector workers, victims of for-profit college fraud, and individuals with over 20 years of loan payments.
These initiatives are separate from the larger forgiveness plan, which aimed to cancel a substantial portion of the $1.6 trillion outstanding federal student loan debt at once, approximately $430 billion. Since taking office, President Biden's administration has been continually granting student loan forgiveness through these established programs, resulting in a total debt discharge of $127 billion for nearly 3.6 million individuals. This surpasses any previous administration's commitment to student loan forgiveness.
A key differentiator has been the administration's efforts to temporarily expand debt relief programs and rectify past administrative errors in borrowers' accounts. These actions stand in stark contrast to the prior administration, which sought to curtail some forgiveness programs and slow the processing of applications.
Nonetheless, the Biden administration's student debt relief actions have faced criticism from Republican opponents who argue that some of these initiatives may be illegal attempts to circumvent the Supreme Court's ruling.
One significant aspect of this ongoing effort is the recalibration of past payments and correction of errors. Around $42 billion of federal student loan debt has been canceled for almost 855,000 borrowers, largely attributed to the administration's meticulous review of borrowers' previous payments and rectification of past administrative lapses.
Borrowers enrolled in income-driven repayment plans, which have been available since 1993, have been primary beneficiaries of this rectification. These plans enable borrowers to become eligible for debt discharges after making qualifying payments for at least 20 years, with monthly payments adjusted according to their income and family size. An underlying issue has been the Department of Education's historical difficulty in accurately tracking borrowers' payments. The US Government Accountability Office urged the department to improve the delivery of entitled forgiveness after discovering that thousands of loans that could be eligible for forgiveness remained in repayment.
Despite these challenges, the Department of Education's ongoing recounting effort ensures borrowers receive proper credit for all qualifying payments, regardless of their repayment plan at the time. This particularly benefits those who were inaccurately pushed into long-term forbearance by their loan servicing companies, leading to a halt in payments.
The Biden administration introduced the one-time account adjustment plan in April 2022, canceling $39 billion in student loan debt following the Supreme Court's rejection of the president's signature loan forgiveness program. The legality of this move has been a subject of debate, with some Republican critics alleging a disregard for the rule of law.
Moreover, the administration faces a lawsuit regarding these account adjustments, brought forward by the New Civil Liberties Alliance on behalf of conservative organizations, including the Cato Institute and the Mackinac Center for Public Policy. While legal authorities are yet to specify the basis for the debt cancellations, some sources of authority within the Department of Education may be relied upon.
In the realm of debt relief for public-sector workers, the administration has achieved substantial progress. Nearly $51 billion of student loan debt has been canceled for 715,000 borrowers through the Public Service Loan Forgiveness (PSLF) program. Established by Congress in 2007, the program forgives outstanding federal student loan debt for public-sector workers who have made 120 qualifying monthly payments, approximately 10 years' worth of payments. The PSLF program benefits various government and nonprofit employees, including teachers, social workers, nurses, doctors, and government lawyers.
Under President Biden's leadership, the temporary waiver expanded PSLF eligibility, allowing some borrowers to retroactively receive credit for previous payments that did not initially qualify. This temporary relief concluded in October 2022, followed by an executive rulemaking process that permanently altered some of the PSLF program's qualifying restrictions, including late payments, installments, or lump sum payments, thereby providing greater flexibility for borrowers.
In the area of addressing claims left over from the Trump administration, the Biden administration canceled $22.5 billion of student loan debt for over 1.3 million borrowers through the borrower defense to repayment program. This program, established decades ago by Congress, delivers student debt relief to individuals defrauded by their colleges, often for-profit institutions. The Department of Education has worked diligently to reduce the backlog of borrower defense claims that accumulated during the previous administration, with more than 200,000 such claims pending at one point.
Additionally, the Biden administration simplified the process for disabled borrowers to receive the debt relief they are entitled to. Approximately 513,000 borrowers with total and permanent disabilities have received $11.7 billion in student loan forgiveness since 2021. The previous requirement for documentation from a physician, the Social Security Administration, or the Department of Veterans Affairs to confirm eligibility was replaced. Instead, the Department of Education can now provide automatic discharges to identified disabled borrowers through administrative data matching with the Social Security Administration.
In conclusion, despite the setbacks, President Biden's administration has made substantial progress in student loan debt cancellation and the enhancement of various forgiveness programs, benefiting millions of borrowers. The legal challenges and criticism notwithstanding, these initiatives